Patient Profiles—Planning For Success
The following profiles are of hypothetical PAH patients and their experiences starting with Remodulin. These have been developed to help you determine the best course of action and find different strategies for managing patients on Remodulin.
Gail – Reaching Optimal Dose
63 years old | Married | Cafeteria worker
Plans to retire within the next 2 years to travel
Enjoys road trips with her husband in their recreational vehicle
Often needs to catch her breath at work or when setting up camp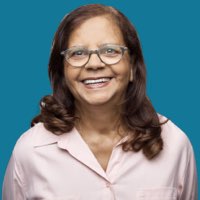 6-Month

Follow-Up

After 6 months of oral combination therapy, Gail's condition has declined (reduced 6MWD, increased RAP, and septal flattening; REVEAL 2.0 score: 9). Her PAH specialist recommends adding Remodulin. In order to achieve the best outcomes, Gail's PAH specialist implements specific strategies for success.
Medical History
Diagnosed with iPAH 6 months ago based on RHC, intermediate-risk status (REVEAL 2.0 score: 7)1,2
Prescribed an oral combination therapy regimen (PDE-5i and ERA) after diagnosis3
Strategies for Success: The Right Pump, the Right Dose, and the Right Plan
Gail's
9-Month

Follow-Up

In the 3 months since starting SC Remodulin, Gail reports that she feels like she can be more active and doesn't have to catch her breath as often.
Risk Assessment
Risk Variables1,2
At Diagnosis
6-Month
Follow-Up
(PDE-5

i

and

ERA)
9-Month
Follow-up
(SC

Remodulin

, PDE-5

i

,

and

ERA)
WHO FC
III
III
III
6MWD
265
245
375

NT-proBNP

(ng/L)
980
1020
770
REVEAL 2.0 score
7
9
5
Other inputs aside from those listed here were incorporated in REVEAL 2.0 score.
I still get site pain after rotating sites, but now I'm able to manage it.
How could you integrate these strategies to set your patients up for success when starting Remodulin?
View more information on dosing for Remodulin.
6MWD=6-minute walk distance; AE=adverse event; ERA=endothelin receptor antagonist; FC=functional class; iPAH=idiopathic pulmonary arterial hypertension; IV=intravenous; NT-proBNP=N-terminal pro–B-type natriuretic peptide; PAH=pulmonary arterial hypertension; PDE-5i=phosphodiesterase type 5 inhibitor; RAP=right atrial pressure; REVEAL=Registry to Evaluate Early and Long-Term PAH Disease Management; RHC=right heart catheterization; SC=subcutaneous; SP=Specialty Pharmacy; WHO=World Health Organization.
Charlotte – Switching From IV To SC
47 years old | Divorced | Small business owner
Is part owner of her own electrical business
Enjoys puzzles and strategy games
Experiences frequent shortness of breath on job sites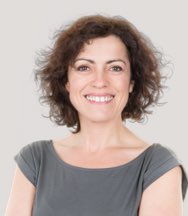 Medical History
Charlotte was rushed to the ER after fainting on a job site. She was eventually diagnosed with PAH. Due to high-risk status, she was prescribed a combination therapy regimen including IV prostacyclin.1 She started IV infusion of Remodulin at the hospital, but transitioned to SC Remodulin upon discharge.
Strategies For Success: How An AE Management Strategy Can Help Transform Experiences With Infusion
Site Pain
SC is the preferred route of administration because of the risk of bloodstream infections and sepsis associated with IV infusions2
Proper transition protocols prevent interruptions in drug delivery while maintaining therapeutic benefit and minimizing AEs2
SC and IV Remodulin: Bioavailable within minutes and bioequivalent in <6 hours2,3*
Figure adapted from Laliberte K, et al. Cardiovasc Pharmacol. 2004, with permission.
View more information about the benefits of
SC Remodulin.
Charlotte's
3-Month

Follow-Up

In the 3 months since transitioning to SC Remodulin, Charlotte reports improvements in PAH symptoms, but she is experiencing severe site pain and is on the verge of discontinuing. Charlotte and her PAH specialist discuss strategies to help manage her infusion site pain while achieving her treatment goals, and Charlotte agrees to stay on SC Remodulin.
My site pain is so intense that on some days I can barely walk—much less be effective at running a business. If this pain continues, I'm going to have to stop therapy.
In a retrospective study of 811 patients receiving SC Remodulin, higher doses correlated with better prognosis4†

Patients were enrolled in randomized, placebo-controlled trials from 1999 to 2003
Most patients were FC III (76%), and 23%

of patients

were on concomitant PAH medications
Patients were followed for as long as they received Remodulin and were censored at the time of discontinuation
Remodulin dose and site pain were not shown to be correlated (
n

=26)5

‡
Lowering the dose of SC Remodulin may not be associated with a decrease in site pain.5
Data from retrospective analysis should be interpreted with appropriate caution.
*Remodulin pharmacokinetics were analyzed at steady state in 51 healthy volunteers randomized to receive IV or SC Remodulin at a dose of 10 ng/kg/min. Patients received one route of administration during the first 72-hour dosing period, and the alternate route during dosing period 2.3
†In a multivariate analysis, every 10 ng/kg/min dose increase resulted in improved long-term survival.4
‡Remodulin dose, site pain, and site changes were analyzed in a 1-year, diary-based, prospective study of 26 patients on SC Remodulin.5
Consider discussing proper infusion site selection and rotation procedures as needed
Site pain intensity is generally highest in the first few days after changing a site; rotating sites infrequently
(>4 weeks)

can reduce the frequency of initial site pain5
Add standing orders for AE management in the referral form to ensure SP alignment on support
Engage with the patient about how they are managing their site. Questions may include:

How often are you changing sites?
How do you decide when a site rotation is required?
Are you using a dry site approach?
Have you tried different cannulas/setters?
By asking questions, her PAH specialist discovered that Charlotte was changing her site weekly without numbing the site. Charlotte's physician discussed options such as a topical anesthetic when initiating a new site, and advised her to rotate her site only if she was experiencing ongoing site pain, itching, erythema, drainage, or bleeding.5,6
United Therapeutics does not provide medical advice. Side-effect management strategies should be dealt with in accordance with the Remodulin Full Prescribing Information and your clinical judgment.
Learn more about AE management.
Charlotte's 6-Month Follow-Up
At her 6-month follow-up, Charlotte reported that her site pain was more tolerable. Although still at intermediate-risk status, her 6MWD and NT-proBNP levels continue to show improvement while on SC Remodulin.
In the last few months, I've learned so much. If I follow the plan my doctor gave me, it helps me manage my pain enough that it doesn't interfere with my life. Plus, my SP nurse has given me helpful tips on how to manage my pump and my site pain. What a difference support can make!
How could you integrate these strategies into your current approach to set your patients up for success with SC Remodulin?
View more information on how to manage AEs for patients on Remodulin.
6MWD=6-minute walk distance; AE=adverse event; FC=functional class; IV=intravenous; NT-proBNP=N-terminal pro–B-type natriuretic peptide; PAH=pulmonary arterial hypertension; SC=subcutaneous; SP=Specialty Pharmacy.