Working with Specialty Pharmacies (SP
s

) for patients on Remodulin

For patients who are being treated with Remodulin, SPs provide support every step of the way, including:
Dispensing medication and managing patients' drug inventories and supplies
Coordinating medication refills and treatment plans for patients
Training on the use of Remodulin—in-home, hospital, or clinic teaching available
Follow-up nurse visits to patients' homes
24-hour hotline with staff who can answer questions from both patients and healthcare practices
Available SP
s

: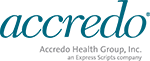 Phone: 1-866-344-4874
Fax: 1-800-711-3526

Phone: 1-877-242-2738
Fax: 1-877-943-1000
Referral process
By referring Remodulin for your patients, you can initiate support with the SP of your choice. As soon as a patient's referral form for Remodulin is received and successfully processed, the SP will initiate support. The referral process includes downloading the referral form, completing as instructed, and faxing to either Accredo or CVS Specialty at the fax numbers above.
Download the Remodulin Referral Form
Remodulin SP
mix

Program for IV Remodulin patients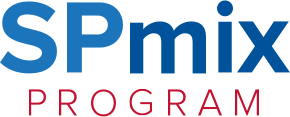 The Remodulin SPmix Program delivers up to 7 days of premixed IV Remodulin and all necessary supplies to your patients' homes each week.
Who is eligible?
The Remodulin SPmix Program is for patients who are physically or otherwise unable to mix their medication, or who would prefer to receive their medication premixed for use in the CADD-Legacy® 1 PCA ambulatory infusion pump.
Patients must be:
On a stable dose of IV Remodulin for at least a month with no immediate plans for titration
Self-mixing for at least 3 months prior to submitting an enrollment form for the program
The Remodulin SPmix Program is only available to IV Remodulin patients using the CADD-Legacy® 1 PCA ambulatory infusion pump with high-pH glycine sterile diluent for Remodulin. Remodulin may be administered as a continuous SC infusion or continuous IV infusion; however, because of the risks associated with chronic indwelling central venous catheters, including serious bloodstream infections, continuous IV infusion should be reserved for patients who are intolerant of the SC route, or in whom these risks are considered warranted.
Get your patients started

Determine if your patients are eligible and if the program is right for them.

Complete and submit a Remodulin SPmix Program enrollment form.
If your patient is eligible and has no immediate needs for titration, download a Remodulin SPmix Program enrollment form to start enrollment in the program.
SP
mix

Program details
Specialty Pharmacy nurses
A Specialty Pharmacy nurse will:
Visit patients at home to teach them how to use the premixed cassettes and make sure patients can use the pump on their own
Stay in contact to answer any questions you and your patients may have
Remodulin SP
mix

shipments
Patients will receive more frequent shipments per month compared to their current shipment schedule.
Patients will need to store the premixed IV Remodulin cassettes in a refrigerator.
Each shipment contains the exact amount of medication necessary for the designated treatment period in convenient premixed cassettes.
Patients will always have a backup supply of Remodulin and a high-pH glycine sterile diluent for Remodulin available for self-mixing.
If a patient is traveling or moving, advise them to speak to the Specialty Pharmacy nurse for assistance. Shipments can be sent temporarily to an alternative location for your patient's convenience. Specialty Pharmacies cannot deliver outside the United States.
Some payer restrictions may apply. Your preferred Specialty Pharmacy will be able to help you identify areas/plans where restrictions may apply.
IV=intravenous; SC=subcutaneous.